I aspire to someday be as well-traveled as Bart Simpson.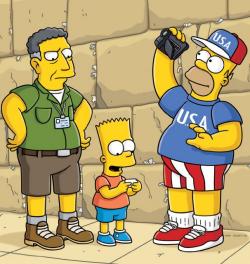 It's funny 'cuz it's true, people.
And I speak from love. I've been there. I've been that girl. But ladies, we can do better.
(That said, more-years-than-I-care-to-admit later, I still hang on to my first, pink, 2GBP-from-the-street-corner-vendor pashmina scarf, just for the memories).
(Source: addtoany.com)